All materials posted on this web site are for informational purposes only. They are not intended for medical diagnosis or treatment.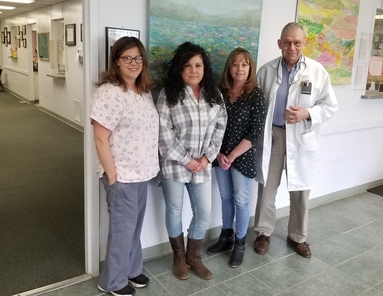 Goals of Allergy & Asthma of South Jersey, P.A.

Dr. Coifman and the staff of A.A.S.J. strive to:

Be the premier allergy practice in southern New Jersey.
Keep current with advancing knowledge in our specialty, in a balanced perspective with what we've learned from the experience of the past.
Take the time and effort to identify complicating factors that aggravate our patients' underlying conditions, and to teach home management techniques in order to improve disease management outcomes.
Offer our patients and their referring doctors the best possible outcomes and the value for their health care dollar.

How We Are Different

A.A.S.J. is different from other allergy practices in our area because:

Dr. Coifman's pre-medical background and training was as an engineer. He takes an engineering problem-solving approach to medicine, putting more effort into solving a problem in order to produce a better, more efficient, and more effective solution.
Dr. Coifman is thorough. The guidelines he published for management of asthma in 1983 embody most of the principles recommended by the National Institute of Health in 1997. Dr. Coifman's interest in school sports asthma resulted in his being asked to write a chapter on that topic in a recent medical textbook, and his interest in occupational asthma led to his being appointed chairman of the Occupational Health Committee of the American College of Allergy, Asthma & Immunology.
Dr. Coifman's engineering approach gets results. His published series reporting 98.9% reduction in the need for hospital and emergency department care of asthma in previous repeat users is the best result in the peer-reviewed English language medical literature. We don't just tell you to avoid dust mite or mold allergens, we review details of your home environment to recommend simple and effective ways to do it, and what to check to be sure you're doing it right. Many of our teaching handouts are posted on this web site in PDF format, and you are welcome to download them. If you do not have a PDF reader, please download the free Adobe PDF reader here.